In this episode we talk to Erica Dhawan about leadership, innovation and how to more efficiently across different cultures / generations. Also, we look at the recent extension for Greece and levels for markets.
With the S&P 500's price now 18x projected earnings, is there a bit too much froth or more to go on the upside?
Podcast: Play in new window | Download (Duration: 59:05 — 30.8MB)
Subscribe: iTunes | RSS | More Subscribe Options
This is a replay of the June 18th, 2014 TriggerCharts webinar. In this video, we look at how Radar can provide a transparent view of price pattern to find holes, fast zones and consolidations. We also go over some of the key features and configurations.
The TriggerCharts Indicators are available on the Tradestation platform.
TriggerCharts Webinar – 6/18/2014
Looking for Reversal Patterns in Stocks, ETFs and Futures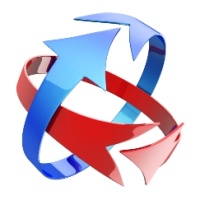 In this session, we will get more in depth about characteristics of some of the most successful trading strategies.
The latest Stocks and ETFs webinar that we host every other Tuesday on Tradestation. Read more
The latest Stocks and ETFs webinar that we host every other Tuesday on Tradestation. If you would like to register for future webinars – REGISTER HERE