Listen Now :

There is a ton of info that will be flowing over the next few days. Aside from earnings, the Fed is releasing its monthly decision and the official jobs report comes Friday. Revisions to GDP as well.
We also talk about the resilience of the markets along with some wonky stock moves.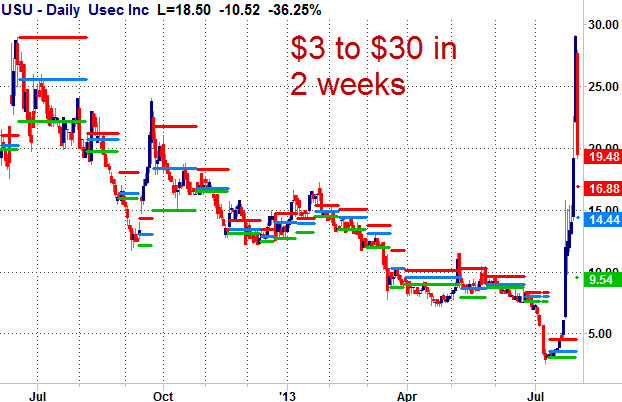 ___
Disclosure: Horowitz & Company clients may hold positions of securities mentioned as of the date published.
 John's ebook is coming out at the end of the week – make sure to get details at Dvorak's site
Horowitz has a series of trading indicators now available for Tradestation – see HERE for more..
An example of the TriggerCharts AutoPilot Algo for US Steel (X)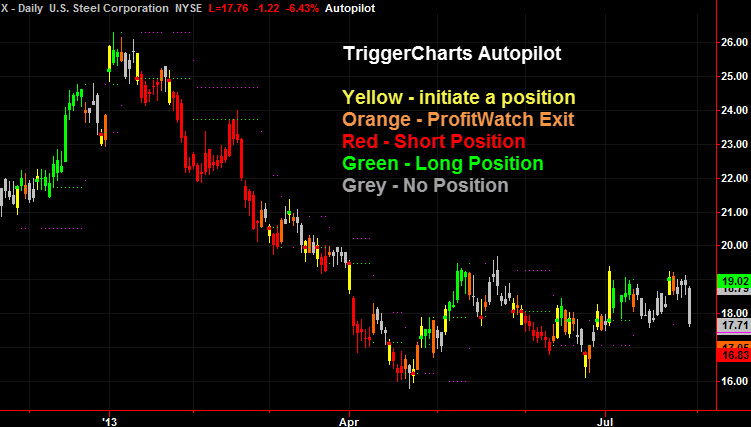 CLICK HERE
to go to DHUnplugged post
Weekly unfair highs on the S&Ps are still the fence. Will the fed speak today derail the party and push them to test this area? Watch today's market video to find out.
video
please specify correct url
In the next few days, not only will we be hearing from the Federal Reserve regarding their policy update, but we will also get a slew of important economic data including jobs data from the BLS and ADP.  If any volatility were to be expected among the overall market, this will be the week.  With that said, we are considering some short setups.  See below for a list of the economic data to be reported along with expectations.
Using TriggerPoint Research's proprietary algorithm we have identified some of those stocks with the potential to breakdown.  While they have not quite hit that point, these stocks are on our watch-list for a TPR Equity ALERT!
Subscribe Now for a Free Trial to receive an ALERT! When These Stocks Trigger.
Please see important risk disclosures before acting on this ALERT!
---
Link to this article:
http://wp.me/p2bhUt-1qk
There is so much to discuss, so little time. Who is going to "replace" Mr. Bernanke? What to look for in this week's economic reports. Earnings flops and pop as well as the KRI Index and some insight into the reasons why markets are so resilient.
A little late with this… sorry.
But here is the overview for the week. Obviously the Bernanke and Friday's jobs will be the lead. Read more