Each week on the DHUnplugged Podcast, John C. Dvorak and I spend some time looking at ideas for stocks that may be ready for a move. We log each of the specific ideas and then track them on a Google Docs spreadsheet.
The nice thing is that the spreadsheet is updated dynamically Read more
Listen Now :

Sequestration is discussed and we look into what exactly it actually means. The recent moves on the YEN as well as some insight into the potential for a market correction (crash?) by Friday. A few stocks we explore as well.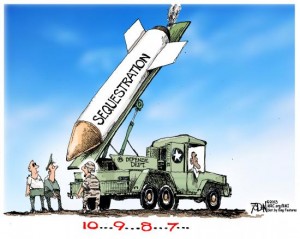 NEW! We are now tracking the idea stocks that Andrew and John highlight in each episode. Here is the link…
______
Live and Alerting!

(Click the above for more information)
___
Disclosure: Horowitz & Company clients may hold positions of securities mentioned as of the date published.
___
__________
CLICK HERE
to go to DHUnplugged post
After watching today's market video know where short term, intermediate term, and long term term areas to key off of are for the grains markets. TAS Pro shows the road map of scenarios with this insightful video.
video
please specify correct url
It is a tale of two different stories. On one hand, the housing market continues to improve. This month there was obviously a rush to get locked in with a new home as mortgage rates are perceived as rising. That helped to move up this months sales by a Read more
There are many economic points that will be of interest this week. in particular, the Case/Shiller housing report may show the continuation of the recent recovery in home prices.  Consumer confidence is expected to rise to 62 from 58.6 this month, although we do not believe it will be that high.
The second revision to GDP is also going to provide some market volatility as expectations are that it will rise from the first reading of -0.1 to +0.5. Again, that may be a bit optimistic. But, the real question is the potential Read more