Watch today's video to find out where to pick your battles based on the volatility which will ensue after the weekly and monthly jobs reports. TAS Pro Tools are at the forefront.
video
please specify correct url
Listen Now :

There are several competing signs that the economy is gaining in some areas but losing in others. We discuss this plus the Amazon (AMZN) earnings reports, Boeing (BA) and much more.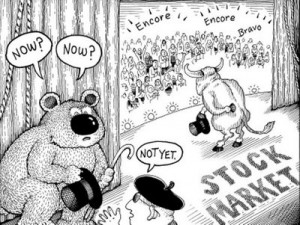 NEW! We are now tracking the idea stocks that Andrew and John highlight in each episode. Here is the link…
______
Live and Alerting!

(Click the above for more information)
___
Disclosure: Horowitz & Company clients may hold positions of securities mentioned as of the date published.
___
__________
CLICK HERE
to go to DHUnplugged post
Watch today's video to find out the TAS Pro support and resistance levels for Gold. Use our numbers to know where to leverage the short and long side of this instrument while Gold is moving up and down.
video
please specify correct url
Watch today's video to understand why the Gold sell-off  happened, and what the possible technical damage is long term.
video
please specify correct url
Let's just simply agree that there are a ton of reports on the way this week. Starting us off will be the durable goods orders and from there we will get the housing price index,  revisions to GDP, Manufacturing and top it all off with a dose of the employment situation.
This is on top of the substantial number of companies Read more