The Philippine economy is looking a good deal stronger over the past few years. The government has been pro-growth that has shown a transformation.
The stock market is holding up well since the low in 2009.
The long anticipated Jackson Hole event brings in all the big names of the financial and economic community.  Bernanke previously has used this platform to signal Quantitative Easing and other policy adjustments which is why this event is so closely followed.  With that said, Fed Chairman Bernanke spoke at 10:00am Eastern this morning.  Below is a recap of the important quotes and what they mean to you:
Quantitative Easing may impair functioning of securities market
Some interesting charts regarding the EuroZone from the team over at Bloomberg Briefs.
Listen Now :

The Republican Presidential candidate has been announced – nothing to report. Inflation? No, but we are paying more, right? Natural Gas update, and from the Philippines with love.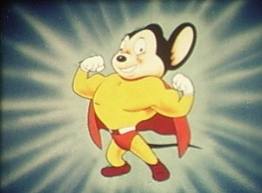 NEW! We are now tracking the idea stocks that Andrew and John highlight in each episode. Here is the link…
______
Live and Alerting!

(Click the above for more information)
___
Disclosure: Horowitz & Company clients may hold positions of securities mentioned as of the date published.
___
__________
CLICK HERE
to go to DHUnplugged post
TriggerPoint Research – Webinar Series Replays
The full series of recent Webinars/Classes is now available.
If you missed the them or just want to review, here is how to access the replays:
By the way, if you want the free 14-day trial of TPR ALERTS! – CLICK HERE
---
Live and Alerting…
(Click the above for more information)